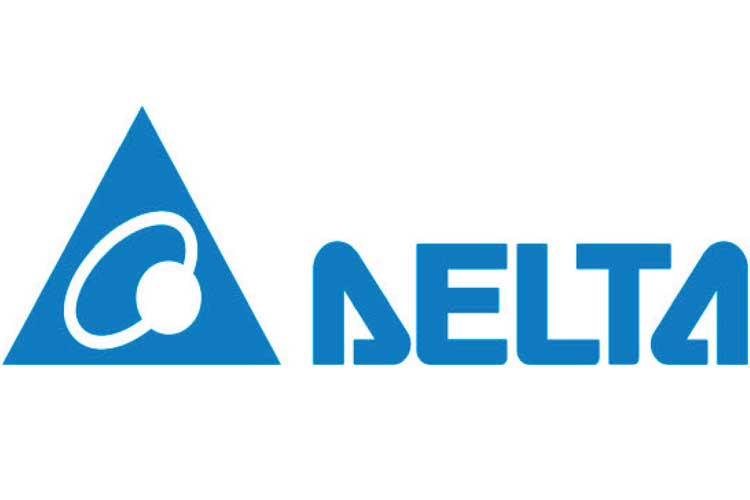 The World's Leading Provider of Brushless DC Motor Fans
Delta Group is the world's largest manufacturer of brushless DC fans and a leading provider of switching power supplies – a $7.5 billion global company with 38 manufacturing facilities, 60 R&D labs and U.S. headquarters in Fremont, CA. With our long-term commitment to environmental protection and technology innovation, Delta is developing highly efficient power products including switching power supplies at over 90% efficiency, telecom power at over 97% efficiency, and PV inverters of up to 98.5% efficiency.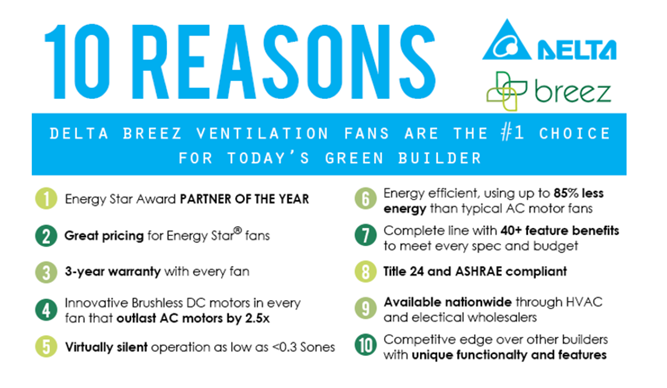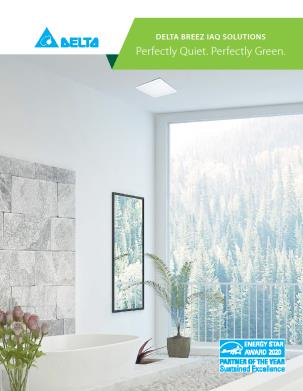 So quiet, you forget it's on.
Brushless technology and precision engineering mean near silent performance, as low as < 0.3 sones – the lowest sound rating in the industry.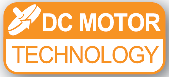 Legendary reliability and performance.
Each DC motot Delta Breez fan is tested to run for 70,000 hours, which is th equivalent of 8 years.

An energy efficiency workhorse.
Our fans use up to 74% less power than typical AC motor fans, and we exceed ENERGY STAR requirments for efficiency by as much as 339%.

Full Line of DC Only Bathroom Fans

Delta Breez Product Lines
Complete line of ENERGY STAR and MOST ENERGY STAR®-qualified, DC motor-driven Bathroom Ventilation Fans for residential and light commercial applications
Complete line of 60 fans to meet every specification and budget!