Since its beginning, Atmosphere has experienced a significant growth rate and expects this rate to increase substantially as we expand into new markets. When Atmosphere first open its' doors in 1998, the head office was based in a 2 000 s.f. warehouse in Montreal. As business grew, we moved to a 14 000 s.f. warehouse and since the beginning of 2008 Atmosphere has built its' own 46 000 s.f. green building warehouse and head office in Terrebonne, Quebec. This ecological building contains many environmentally friendly features including one of the largest vegetative green roof in Canada.
Supplying our customers with high quality products is not only our promise, but the basic philosophy which drives all of our activities to set new standards with the latest technology and innovative design. The immediate future burns bright with a significant new market in North America. As the ventilation business expands rapidly with new technologies, Atmosphere is poised to service these markets with the same high level attention to detail that has served our current customers so well.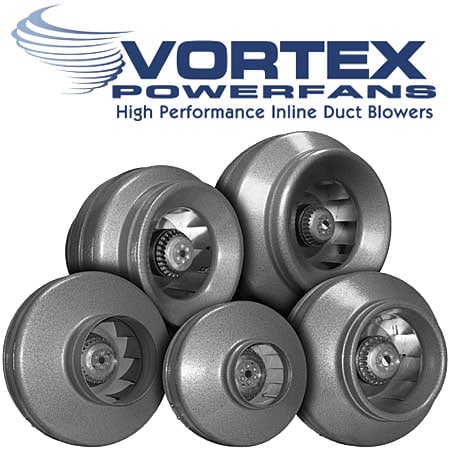 In the years ahead, Atmosphere will continue its focus of manufacturing more and more products for you, our customers. We promise you the highest possible quality at competitive pricing with ever improving service levels. As we reflect upon our past, we offer ourthanks to you, our customers, for allowing us to serve you. We are also grateful to our Atmosphere team who is committed to our growth, to the production of quality products, and to the servicing of our customers.

Products – Atmosphere
Inline fans that are all about performance, reliability, and quality all wrapped up into one package to ensure peace of mind for years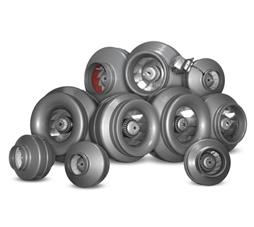 VTX SERIES
When these inline duct blowers were conceived, reliability and efficiency were the main goal. Made in Canada by Atmosphere, these high performance inline blowers feature superior steel construction with a hammertone powder coat finish.
V-SERIES
Atmosphere's Vortex Power fans V-Series combine high performance and quiet operation. These fans are equipped with a mixed-flow impeller allowing more air volume than any other comparable impeller design.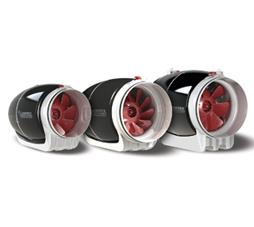 S-LINE
The people who design and build fans also need something to look up to. To aspire to. And for the past 16 years, the Vortex Power fan has been that icon. A showcase of the very latest in design, technology and performance. Everything a fan can be. The S- line. Unlike any other.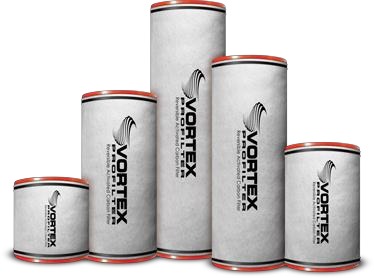 Most cylindrical-type air filters utilize 65% of the carbon available by only filtering through the top section of the carbon filter, leaving the bottom section unused. Vortex PROfilter's innovative patented design allows reversal of the filter, benefitting of 100% of the carbon available and extending the unit's lifespan. Manufactured with only the finest high porosity activated carbon, Vortex PROfilter effectively removes 99.5% of odors. Rated for a continuous worry-free operation and available in many different sizes and CFM ratings, Vortex PROfilter can be used for industrial, commercial or residential applications