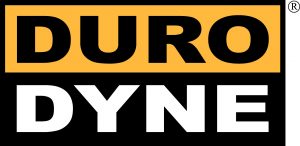 From Adhesives to Zone Control we have all your HVAC needs under one roof!
Duro Dyne – The Greatest Name in Sheet Metal Necessites!
Established in 1959, Duro Dyne Canada Inc. manufactures and distributes the most complete line of sheet metal accessories and equipment for the heating, ventilating and air conditioning industry in Canada.
Thanks to our association with Duro Dyne National Corp. in the United States, Duro Dyne Canada benefits from their extensive research and development program. This association has made Duro Dyne Canada the Canadian leader in new products and innovations for the HVAC industry.
Duro Dyne fabricates or distributes Flexible Connector in a wide range of fabrics through to the wide range of hardware, tools, screws, insulation pins as well as a wide range of machinery to assist in the use of these products.
The Duro Zone division has made a number of new developments over the past few years and is now considered to offer one of the most complete, versatile, high quality and easy to install Zoning Systems for residential and light commercial projects available. Duro Dyne has also addressed the concerns for indoor air quality through new developments such as the Air Quality Control Systems and Spring Return Dampers.
Always searching for new ideas and products that can assist the HVAC industry, Duro Dyne Canada is proud to offer the best in Products, Quality and Service.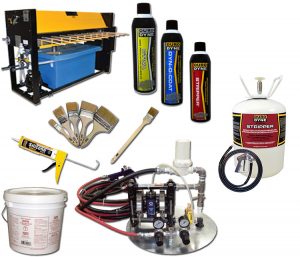 Insulation Adhesives and Duct Sealers
Duro Dyne has a wide range of adhesives and duct sealers including at least 9 types with low VOC's well within Leed requirements.
Insulation Adhesives
Duct Sealers
Galvanized Remover
Applicators
Silicones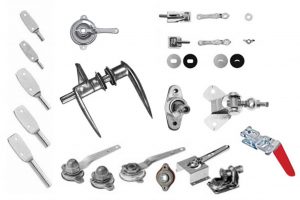 Air Regulation Hardware
Duro Dyne's wide selection of Air Regulation Hardware makes us a one stop shop for all your Sheet Metal Accessory needs.
Access Doors
Dyn-o-Ties
End Bearings
Gasketing
Hanging Straps
Hinges
and much more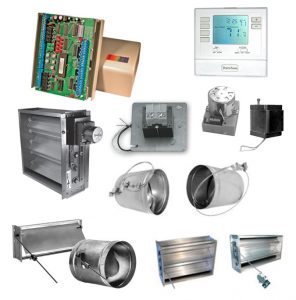 Duro-Zone Zone Control
Zoning equipment that is easy to understand, easy to install, and easy to service. Value added features are:
Gasketing on Rectangular Dampers for a precise fit
Multi-size Retangular Dampers
Wide choice of Damper and Motor combinations
Solid Aluminum rectangular damper construction requireing no channels or supports
Damper design capabilities up to 800 sq in
Fresh air intake controls
Control panels with simple mechanical relay operation
Electronic panels with fresh air option
Compressor and high limit protection and more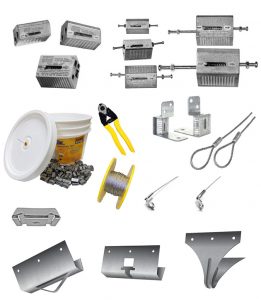 Dyna-Tite®
Its labor saving qualities have been shown to reduce installation time by up to 6x compared to traditional threaded rod.
It provides a fast and strong solution to the task of hanging Mechanical and HVAC Systems.
It allows the installer to position the hangers vertically or at an angle to the suspended object. Always follow Installation Instructions. Hanging at an angle will reduce the safe working load.
It is lightweight and easy to carry, and combines these qualities with the inherent strength of high tensile wire rope.
Improves safety on the job. Carrying the product on the job site is easy and, in aerial situations, it reduces accident risk caused by falling materials.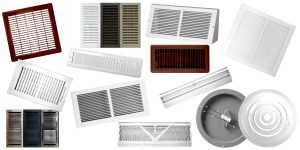 Dyn-o-Vent Grilles, Registers and Diffusers
Duro Dyne Canada Inc. is one of the only Canadian suppliers that offers a full line of Residential and Commercial Grilles, Registers and Diffusers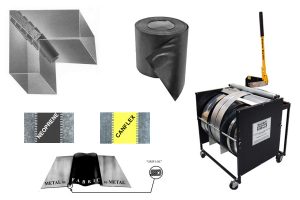 Flexible Connectors and Vane Rail
ELIMINATES DUCT SYSTEM NOISES AND VIBRATIONS
All air duct installations for heating, cooling or ventilation are attached to mechanical equipment containing a fan or blower. Vibrations, noises and rattles resulting from the operation of the fan or blower are transmitted into the metal ducts which carry the noises throughout the system. In order to isolate the vibration and noises to the source, an air-tight flexible joint, consisting of a fabric which is secured to sheet metal on both sides, must be inserted between the equipment and the ductwork. This flexible joint is called a "Flexible Duct Connector."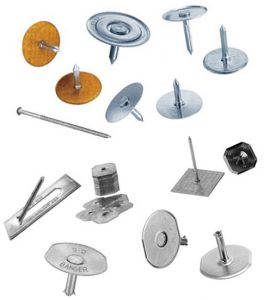 Insulation Fasteners
Duro Dyne Insulation Fasteners provide a means of securing duct liner to the duct work. They are available in a variety of styles, which all feature a precision formed point to insure constant penetration of the duct liner. Once the duct liner is pierced, the fastener is in firm electrical contact with the duct work and the pinspotter current securely welds the fastener in place.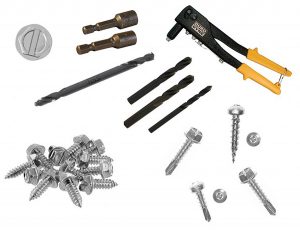 Screws, Chucks, Rivets, Drill Bits
In the fastening field Duro Dyne introduced the concept of self-drilling sheet metal screws. Since it's conception we have expanded to offer a full range of self drilling and self piercing sheet metal screws as well as Chucks, Drivers, Drill Bits and Rivets
Super Saber® self piercing screws for light to medium gauge
Pro Point® self drilling screws for heavy gauge
Drill screw chucks
Drill bits hot rolled forged
Pin Rivets
Rivet tool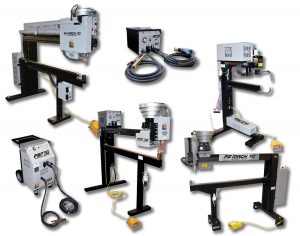 Machinery
Duro Dyne's has a complete line of machinery designed to make insulation fastening efficient and trouble free. Insulation cutters, adhesive applicators and pinspotters are available from simple manually operated to highly automated units.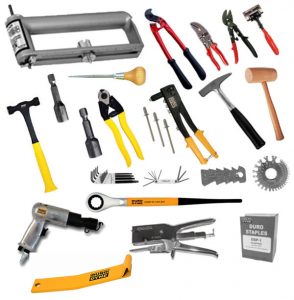 Duro Dyne Tools
The Duro Dyne Tool Division markets the finest quality hand tools for the sheet metal tradesman. In addition to such tools as snips, notchers, crimpers, and seamers, Duro Dyne stocks a full compliment of other tools specifically designed for the HVAC industry. Duro Dyne is constantly testing and evaluating new tools for possible addition into our already extensive hand tool line.