Founded in 1992 as a manufacturers' representative, our company has built an industry reputation as a trusted advisor and supplier of top quality HVAC-R and Indoor Air Quality products. infraAIR is the newest division of infraSTRUCT, previously operating as Martech DSS. We specialize in HVAC and IAQ products, providing a range of energy-efficient mechanical systems designed to create high-performance buildings.
We exclusively represent quality products and provide exceptional customer service to ensure the satisfaction of each infraAIR customer. As a top-level manufacturers' representative, we go beyond traditional sales practices to advise clients on local building codes and building science.
We're happy to provide manufacturer references from our over 20 years of business.
The infraAIR promise rests on 5 main pillars which separate us from the rest and guarantee positive outcomes for our customers every time.
1. Lasting Relationships
More than 20 years industry experience has established a robust network of distributors, engineers, builders, contractors and designers. Each member of the infraAIR team is committed to growing and maintaining these long-standing relationships. By working with us, infraAIR clients gain access to this network, increasing your brand exposure and your bottom line.
2. Technical Expertise
The lines and products represented by infraAIR are constantly improving and we stay on top of innovations to maintain your trust and confidence. Training seminars and on-site demos are regularly scheduled for engineers, distributors and contractors.
3. Passion and Energy
It is our passion, commitment and work ethic that makes every interaction with infraAIR a positive and rewarding experience. The creative energy of each team member is contagious; you will notice the difference.
4. Strategic Sales
We can connect all parties in the supply chain; manufacturer, distributor and contractor, to increase sales, improve system integration and ensure flawless installation. When the right products are correctly selected, distributed and installed, the result is better buildings – our ultimate goal.
5. Customer-Centric Sales Processes
Empathy for our customers is infraAIR's primary driver. We want to understand where you're coming from – where you'd like to go – and how we can help you get there. We are developing better listening skills to understand your challenges, speak your language and provide products and services that solve your problems.
Better Buildings for a Better Tomorrow
By bringing leading technologies to the local market, infraAIR is creating better buildings for a better tomorrow with clean, energy-efficient, and smart home solutions.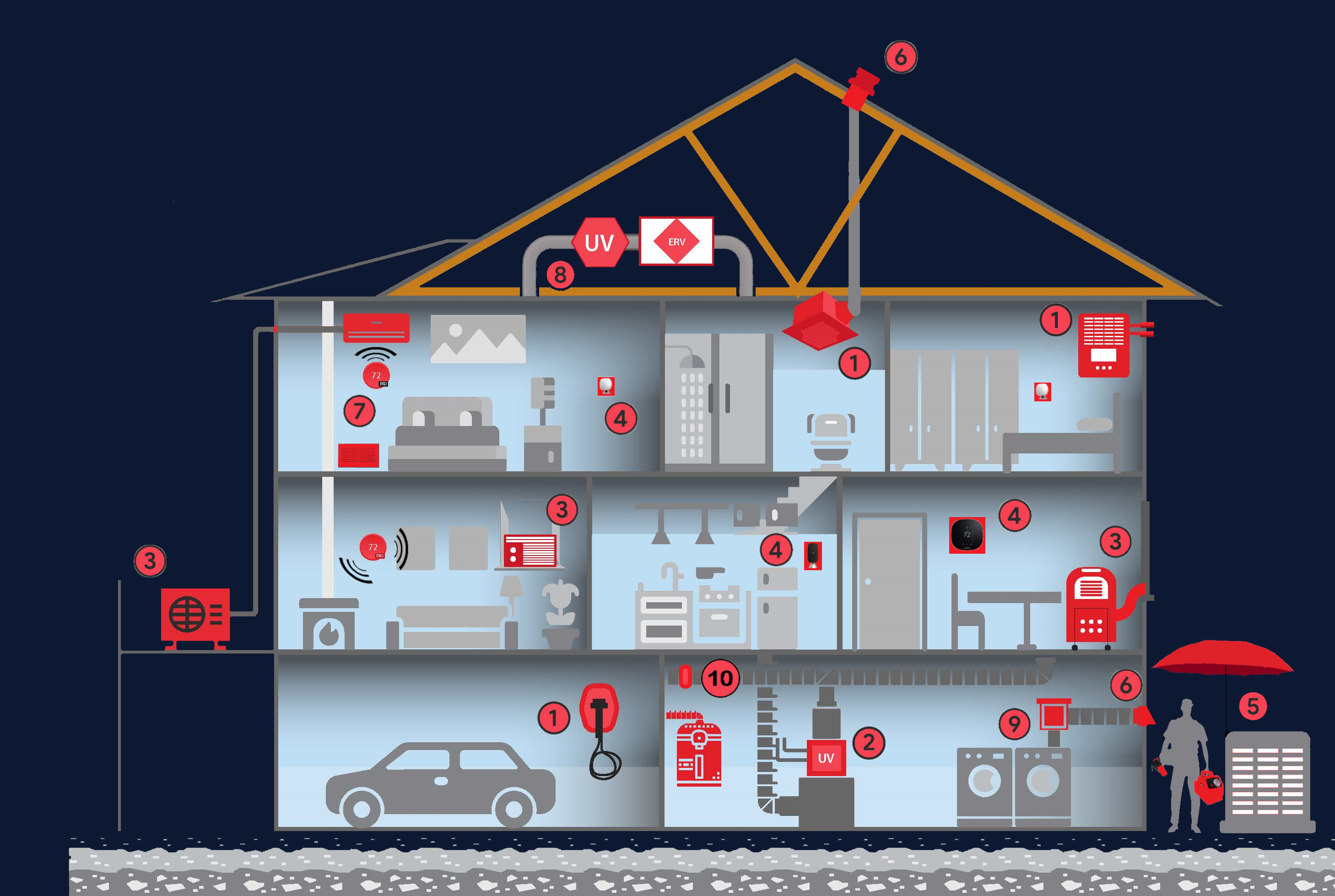 Better Building Solutions