Founded in 1992 as a manufacturers' representative, our company has built an industry reputation as a trusted advisor and supplier of top quality HVAC-R and Indoor Air Quality products. We specialize in HVAC and IAQ products, providing a range of energy-efficient mechanical systems designed to create high-performance buildings.
We exclusively represent quality products and provide exceptional customer service to ensure the satisfaction of each infraAIR customer. As a top-level manufacturers' representative, we go beyond traditional sales practices to advise clients on local building codes and building science.
We're happy to provide manufacturer references from our over 20 years of business.
At the heart of infraAIR's commitment are five core values that define us and help
to ensure positive outcomes for each of our customers.
Passion and Energy:
Passion is what fuels each member of the infraAIR team! Vibrant energy
translates into enthusiasm for the work we do, and the services we provide. It
permeates every interaction, inspiring clients and colleagues alike.
Integrity:
Honesty and Trust are at the heart of our operations. We conduct business with
truth and transparency, fostering an environment which enables open
communication with all staff, customers, and stakeholders.
Technical Expertise:
Our team of experienced professionals honed their skills over many years in this
industry. They bring a wealth of knowledge and expertise to the table,
consistently delivering solutions that exceed expectations.
HVAC Family:
We see ourselves as part of the HVAC Industry family, unified with you in pursuit
of better tools and technology. We appreciate the value of each 'tech' family
member, bonding us together to strengthen our collective dedication to
excellence.
Lasting Relationships:
We deeply value long-term partnerships, investing time and effort to nurture
enduring relationships and foster mutual growth. We believe that connecting on
this level will ensure success for you and for us.
Better Buildings for a Better Tomorrow
By bringing leading technologies to the local market, infraAIR is creating better buildings for a better tomorrow with clean, energy-efficient, and smart home solutions.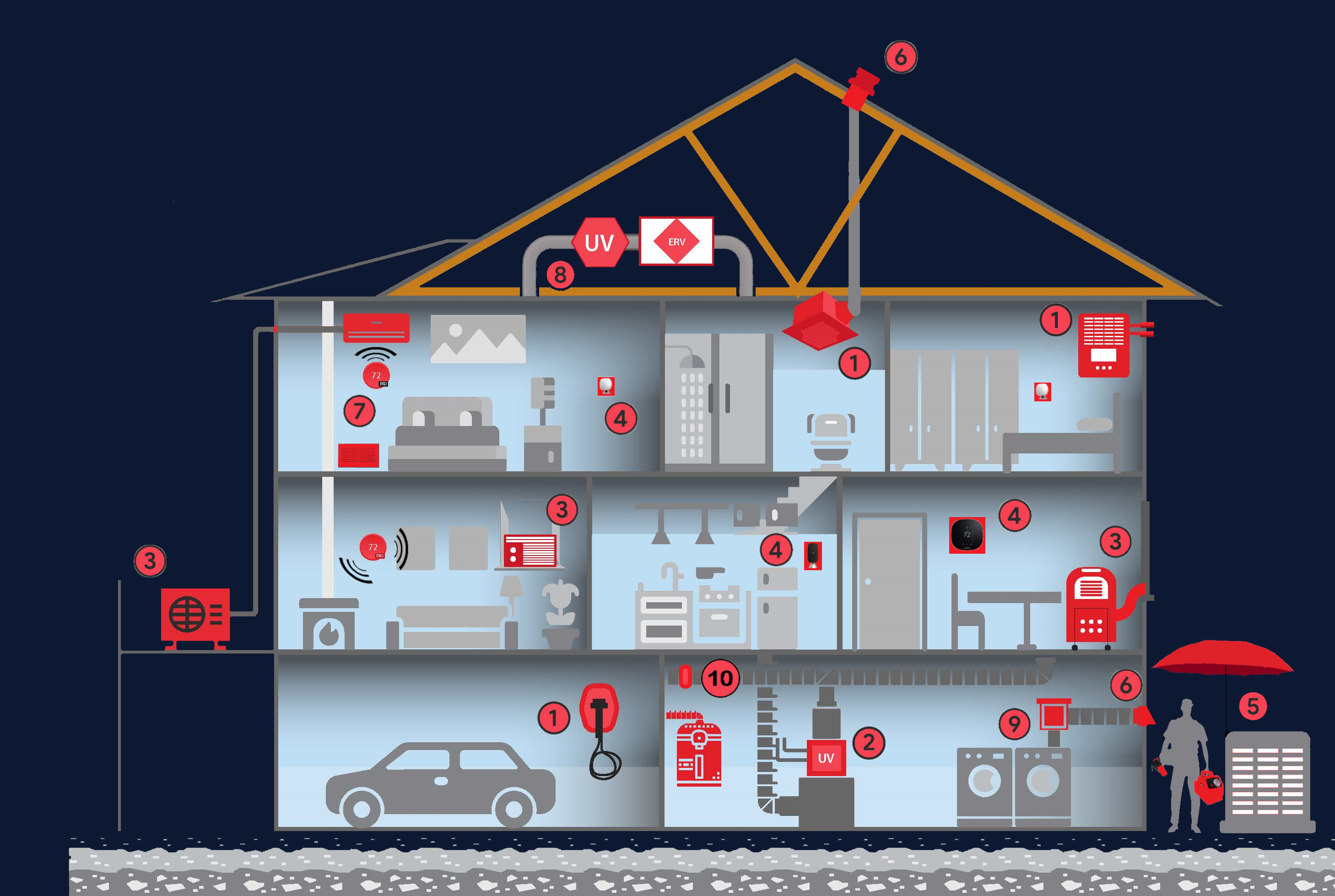 Better Building Solutions