Better Buildings for a Better Tomorrow
By bringing leading technologies to the local market, infraAIR is creating better buildings for a better tomorrow with clean, energy-efficient, and smart home solutions.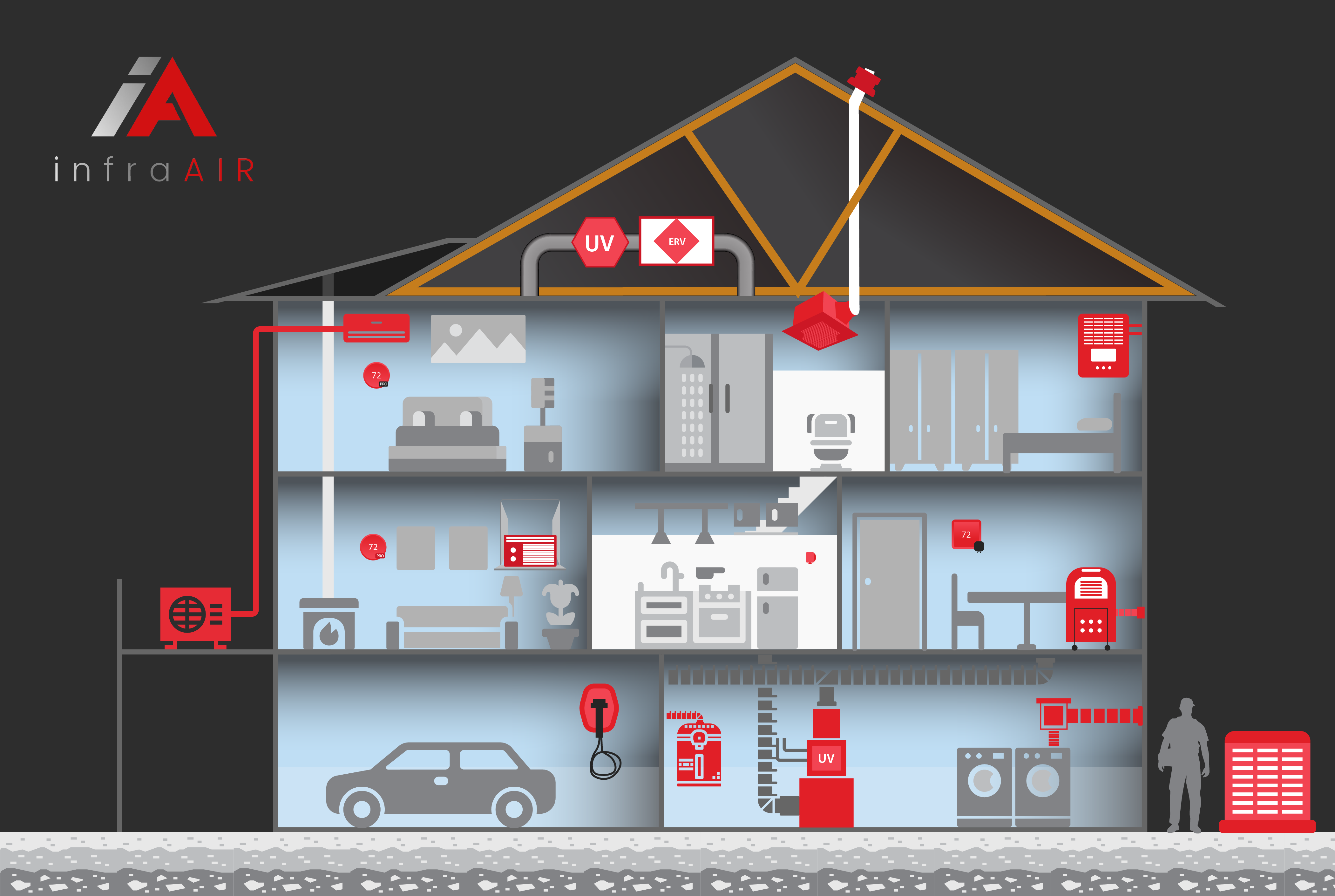 Delta Breez– Residential and Light Commercial Ventilation Systems
Fresh Aire UV– Award-winning UV light and carbon products to fight mold, bacteria, viruses and odors.
Perfect Aire – Residential Air Conditioners, Mini Splits, Dehumidifiers, Humidifiers, PTAC
Ecobee – Wi-Fi Enabled Smart Thermostats and sensors
SUPCO – Products designed for the HVAC/R and appliance parts industries.
Primex – HVAC vents, roof vents, dryer vents, soffit vents. Wall caps and gutter accessories.
Flair–Smart Vents and Smart Thermostat connects with Central Systems, fireplaces, and Mini Splits
Fox Air Systems– ERV/HRV air filter using UV light and activated carbon to fight mold, bacteria, viruses and odors.
Vortex Fans– High Performance Inline Duct Blowers, filters, and Lint Traps
Arzel Zoning – Pneumatic zoning products for Residential and Commercial Buildings.
Better Building Solutions
Clothes Dryer Booster Fan Control
Supply/Exhaust Grill
Backdraft Damper
Solid State Speed Control
Air vent Lint Trap
HVAC Air Trap by Des Champs
•Dryerbox – Dryer Vent Box
Tape – Polyken and Nashua
Avery – all weather foil sealant
Vapor Boots – exhaust fan vapour barrier
Egg Crate – Return Air Grill Aluminum /Plastic